Green Building
Green building (also known as green construction or sustainable building) refers to both a structure and the application of processes that are environmentally responsible and resource efficient throughout a building's lifecycle: from planning to design, construction, operation, maintenance, renovation, and demolition This requires close cooperation with the contractors, architects, engineers, and client during the entire development.
Currently we have 5 Greenmark Certified buildings as follows :
Sinar Mas Land Plaza - BSD City
MyRepublic Plaza BSD City
Green Office Park 9 BSD City
Green Office Park 1 BSD City
Sinar Mas Land Plaza - Jakarta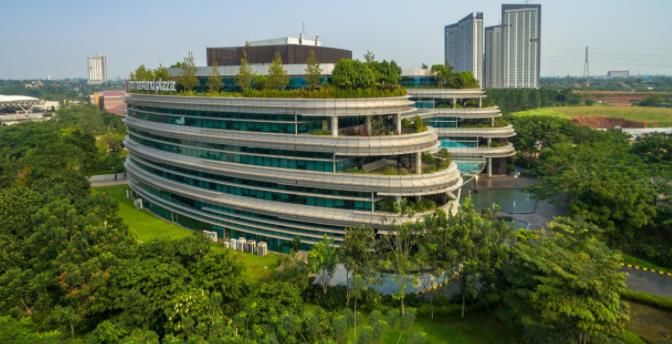 Sinar Mas Land Plaza BSD
Challenges in Developing Green Buildings
Most players in Indonesia's property industry (building owners, consultants, contractors and the government) are
not fully aware of the potentials and benefits of green concept in buildings development Therefore, socialisation
education and awareness of green building and development need to be promoted among key industry
players to elevate green concept to be a common industrial norm and practice.
As a leader in the real estate industry, Sinar Mas Land through its representative role in Real Estate Indonesia (association, engaged with regulatory authorities to improve green building regulations and promote incentives to encourage the development of more green building in Indonesia, especially in Jakarta and Tangerang area.
Opportunity for Improvement
Sinar Mas Land recognises that the impacts of green building can be further amplified if building occupants - being
employees, tenants and other building occupants - develop and practice green habits to complement with the green
features that the building possesses.
Sinar Mas Land has initiated the Green Habit 1.0 program for three green buildings (Sinar Mas Land Plaza BSD City, MyRepublic Plaza, GOP 9) which focuses on energy and water efficiency This program can potentially be expanded to other Sinar Mas Land buildings and tenants.
Going forward, Sinar Mas Land is preparing to launch the Green Habit 2.0 program which focuses on reducing plasticwaste consumption by building occupants.
For detail information please refer to 2019 Sinar Mas Land Sustainability Report.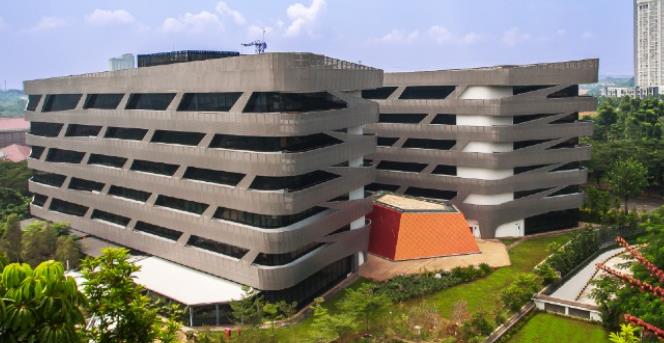 Green Office Park 9