Pasar Rakyat School
Pasar Rakyat School is a comprehensive training program for the public market community to improve the sustainability of MSMEs businesses. Targeting market managers and sellers, the program focuses its training towards digital platform and financial management, as well as maintaining a clean and healthy marketplace.
Pasar Rakyat School was initiated in 2017 and conducted at Modern Market BSD City. Over time, this successful program has improved the livelihoods of its participants and is now an acknowledged program by the Indonesia Ministry of Trade. Today, Modern Market BSD City has become a role model for modern market in Indonesia, and the program is rolled out to many public markets across Indonesia.
Types of events in Pasar Rakyat School program
Internal events: Conducted and organised by Sinar Mas Land, our team share best practices to enhance knowledge of sellers and market managers.
External events: Accepting invitation from local government and agencies to speak and share good governance practice for modern market in other cities or regions.
Program Method
The program is conducted and delivered through several activities such as training, seminar workshop Focus Group
Discussion ("FGD"), technical assistance or similar type of activities.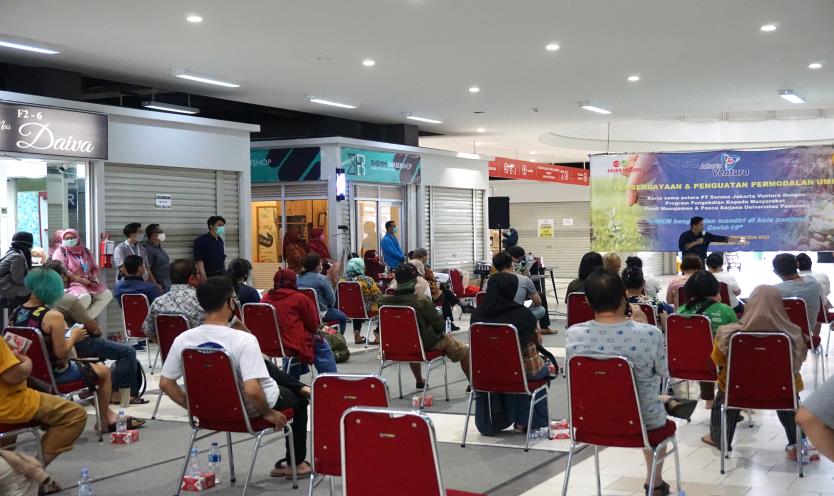 Modern Market Intermoda onsite event
Event During COVID-19
In 2020, Sinar Mas Land collaborated with several partners to organise "Opportunities for MSMEs in the Pandemic Period" event to share the following:
"Pertamina SME Partnership" by Jakarta Ventura;
"COVID Who Cares" by Bank Mandiri Syariah; and
"Socialisation of GS Food Café Tenda Pasar Modern BSD City" by Modern Market Management Team.
To ensure the safety of the participants during COVID-19 pandemic, semivirtually event was conducted with strict health protocol including physical distancing, wearing face mask throughout the event, temperature taking and hand sanitisation before entering the event area.
For detail information please refer to 2020 Sinar Mas Land Sustainability Report.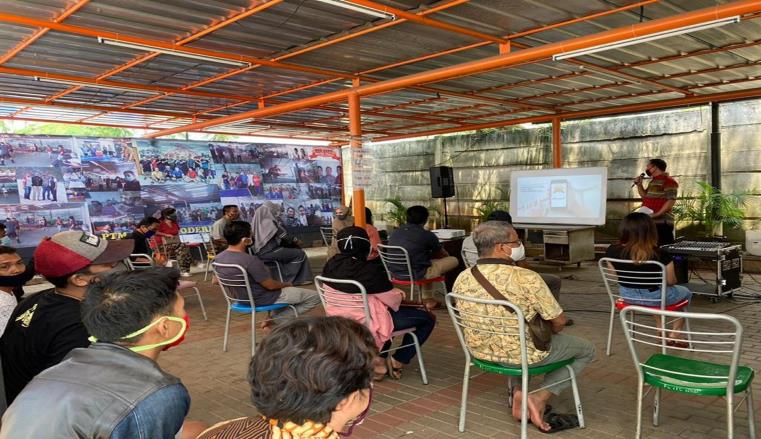 Modern Market BSD semi-virtual event