Sinar Mas Land through ITC Group worked with the Indonesian Shopping Center Management Association (APPBI) and DKI Jakarta Public Health Office to open vaccine centers for thousands of public service officers working at the capital's malls. The vaccination took place for nine days from April 22 to 24, 2021, and then from April 26 to May 1 at ITC Mangga Dua in North Jakarta, targeting 13,500 participants.
Baca Juga : ITC Mangga Dua Menjadi Sentra Vaksin bagi 15.000 Pelaku UMKM di Jakarta
"Sinar Mas Land supports vaccination for the malls' public service workers by providing the necessary facilities and infrastructure. These vaccine centers show our company's social responsibility program so we can stop the Covid-19 spread which will help accelerate Jakarta's economic recovery," says Managing Director for President Office of Sinar Mas Land Dhony Rahajoe.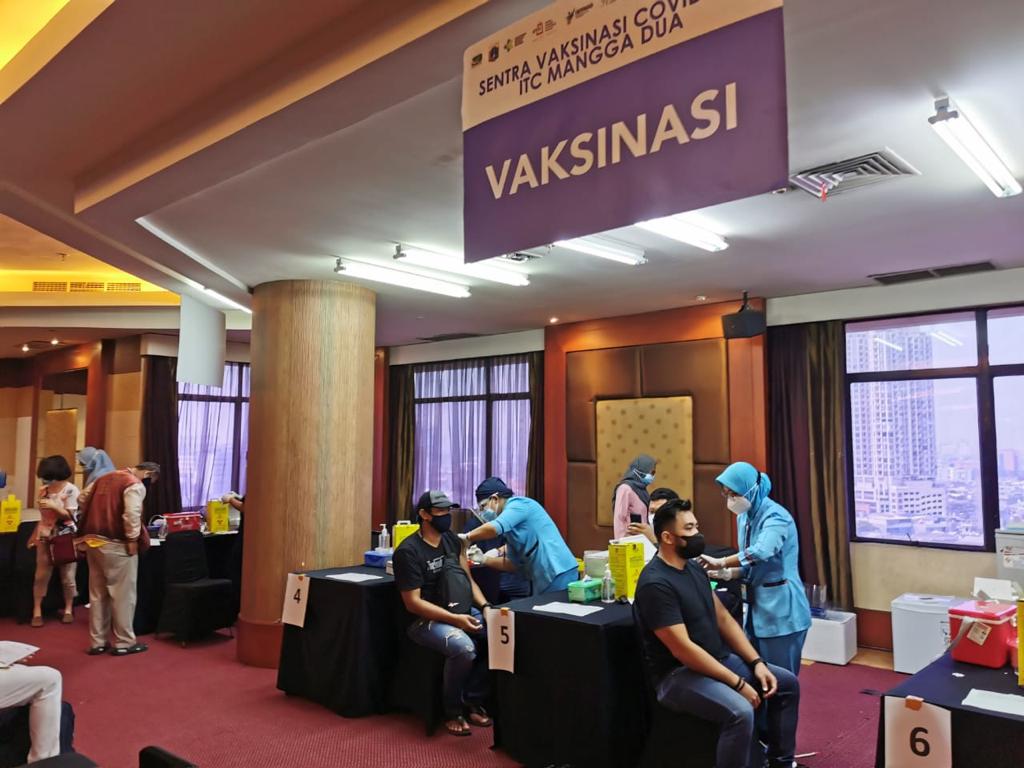 Among the attendees of the vaccine centers' opening ceremony were Christine Tanjungan (Head of ITC Group – Sinar Mas Land), dr. Sulung Mulia Putra (DKI Jakarta Public Health Office), Elisabeth Ratu Rante Allo (Micro, Small, and Medium Enterprise or UMKM Office), dr. Octo Kapus (Pademangan District Public Health Center), Syahlan (YPK Mandiri Hospital), and Domex (Fastru Covid Test Service).
In early April, the South Tangerang and Tangerang Regency Public Health Offices vaccinated thousands of merchants, tourism staff, and public service officers. The vaccination was held at Sinar Mas Land's shopping centers; BSD Junction and Q-Big BSD City.