Solar Panel Implementation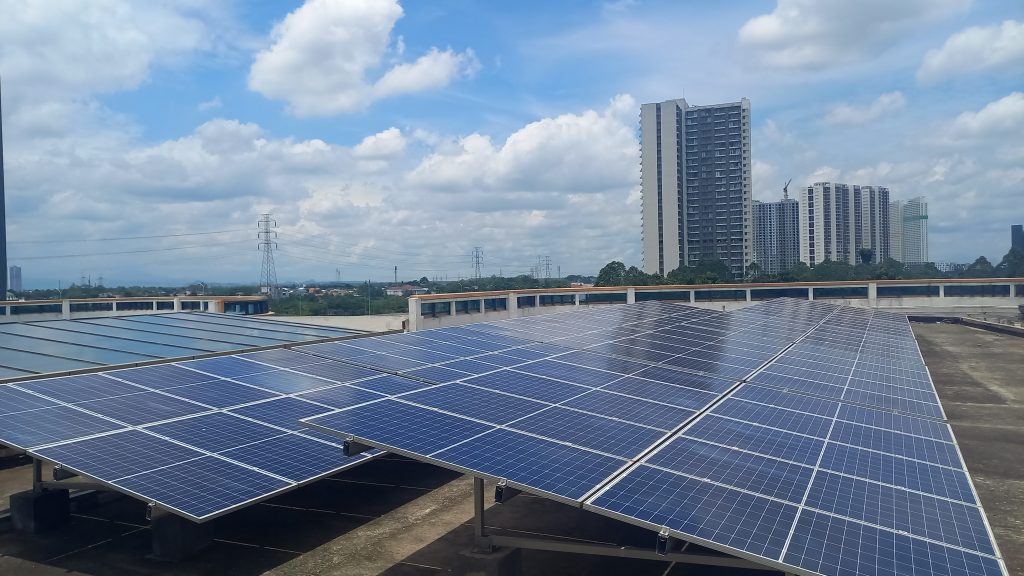 Solar panels on the roof of Sinar Mas Land Plaza BSD Office
Investment in renewable energy sources presents an opportunity to manage our climaterelated impact and reduce our carbon footprint.
In 2019, we installed solar panels in BSD City, starting with QBig BSD City, the Marketing Office, and the Customer Care Office building. Since then, we have expanded the use of solar panels to other buildings such as MyRepublic Plaza, Green Office Park 9 and Sinar Mas Land Plaza — BSD City.
In 2021, photovoltaic ("PV") production capacity installed in each building
ranging from 34 kWh to 2,700 kWh, reaching a total efficiency rate of
11.39% from 6 of our Commercial buildings. Going forward, we plan to expand the use of solar panels in other commercial projects and support government initiatives to increase the use of renewable energy in Indonesia. In collaboration with the local government, we also have installed solar panel grids on several BSD City township streetlights. We hope that our transition to solar energy will increases residents' awareness of the importance of utilising renewable energy sources and pursuing climate action in Indonesia.
For detail information please refer to 2021 Sinar Mas Land Sustainability Report.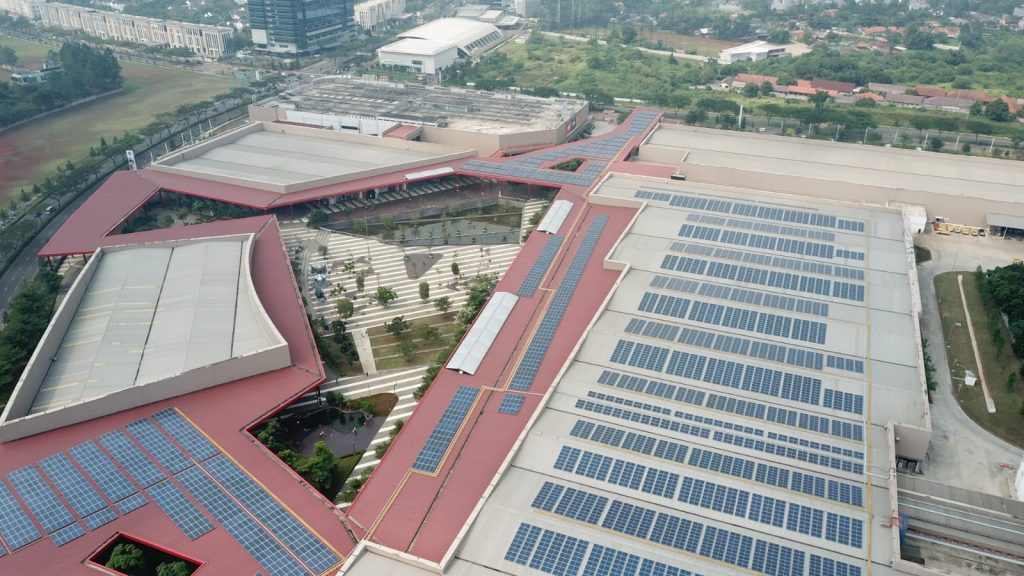 Solar panels on the roof of QBig BSD City