Supporting The National Covid-19 Vaccination Programme in Indonesia
Following the successful development of COVID-19 vaccine, several countries implemented large-scale vaccination programs. Sinar Mas Land worked together with local Indonesian authorities to support the national COVID-19 Vaccination Program, focusing on increasing public awareness and vaccine acceptance. Together, we reached out effectively to the communities within the vicinity of our operations.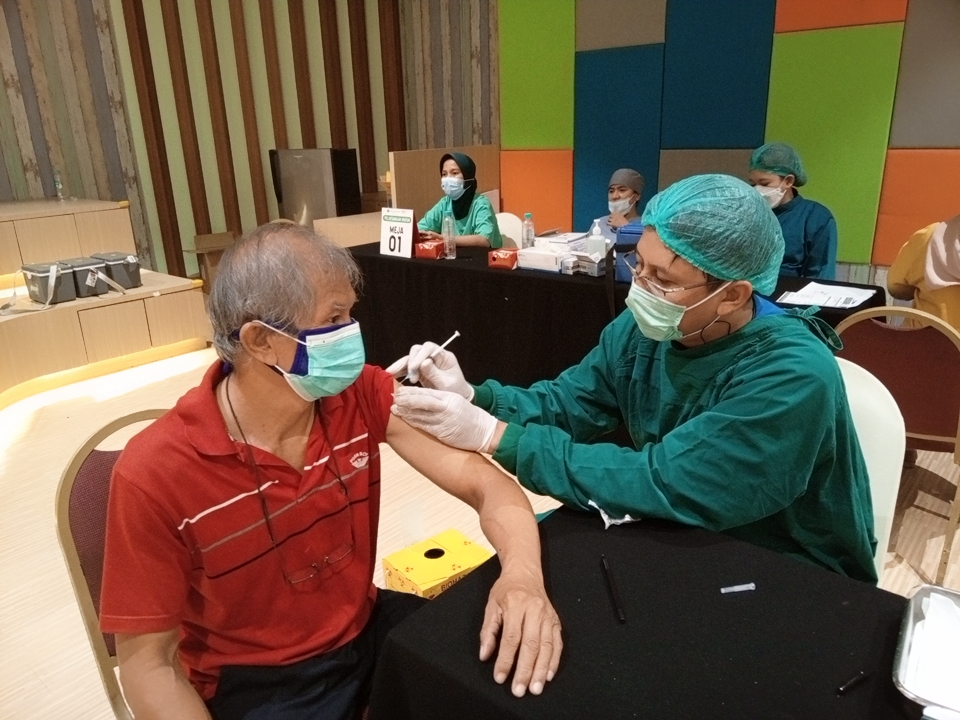 Elderly and Teacher Vaccine Center at QBig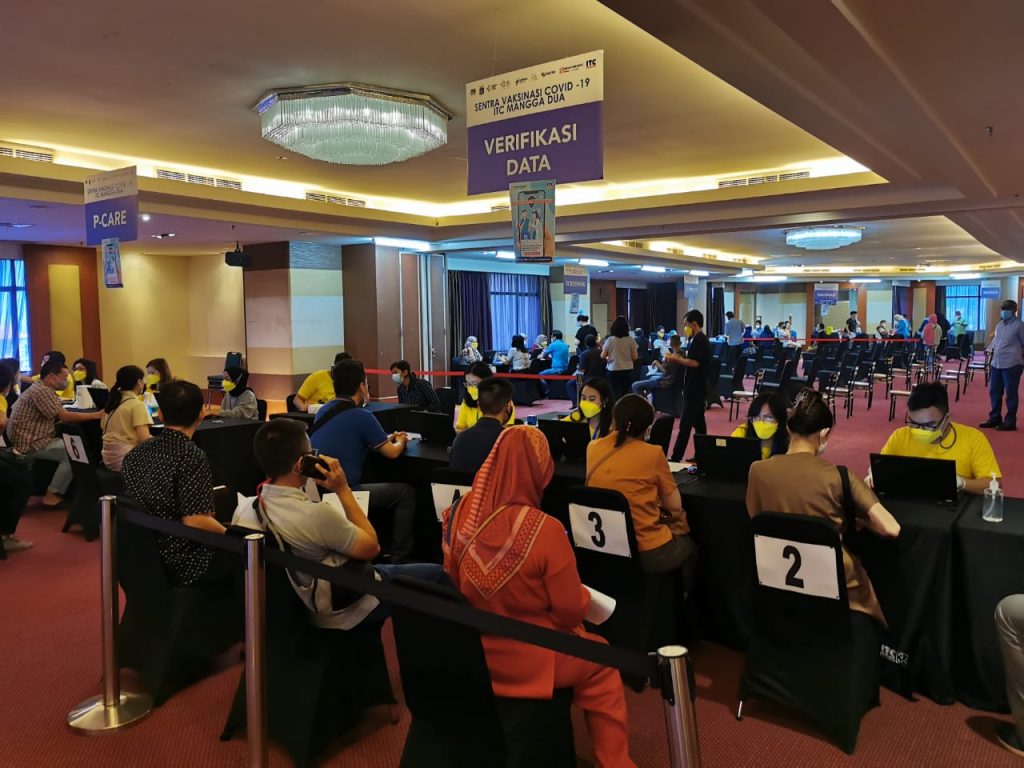 ITC Mangga Dua Vaccine Center
Mitbana Intermoda Vaccine Center
From April to December 2021, we partnered with local authorities and public health centres to carry out free vaccination administration in the Greater Jakarta area, including BSD city and selected locations outside Jakarta. Many of our employee from various business units were also involved in the vaccination program. We are pleased to share that more than 85,000 first-dose vaccines (over 92% realisation rate) and more than 76,000 second-dose vaccines (over 93% realisation rate) were administered to citizens across our 41 vaccination centres.
We continue our efforts toward increasing the vaccination rates in Indonesia. We are now planning to administer free COVID-19 booster vaccines and support the government's vaccination programme for school children.
For detail information please refer to 2021 Sinar Mas Land Sustainability Report